Cosmetic Dentistry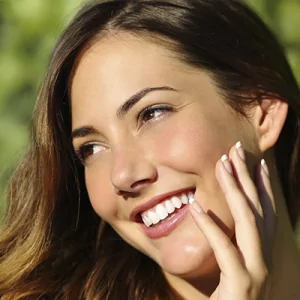 Having the smile of your dreams hasn't always been easy, but now more than ever before there are treatment options to get you the smile you desire. At Hurtado and Palola Dental we offer a full line of cosmetic dentistry services with your beautiful smile in mind!
Among our cosmetic dentistry services are:
Dental Veneers | Dental veneers are one of the ultimate tools in reshaping the appearance of a cosmetically challenged smile, and can be used in a wide variety of ways including helping to correct chipped teeth, broken teeth, discolored teeth, crooked teeth, gaps, and even more! Our dental veneers are high quality veneers that are professionally crafted and designed to be both good looking and highly functional.
Teeth Whitening | Having a whiter and brighter smile can make a huge difference in how you feel about your teeth – after all, stains and discoloration can completely alter the appearance of your teeth and give you a smile that you just don't want. At Hurtado and Palola Dental we offer a couple of different forms of professional teeth whitening that can help you have the brighter, whiter teeth you desire.
Dental Crowns | If you have a problem tooth that either needs some extra protection or a change of appearance for the better, our team can use a dental crown in many cases to accomplish this. We offer only beautiful, highly durable porcelain crowns that beautify and improve the appearance of your smile.
We are proud to be able to help our patients in achieving their smile goals, and love to see the results that outstanding cosmetic dentistry services can provide. Have more questions for us about these cosmetic dentistry services or any of the other services we offer? Contact us today!