Restorative Dentistry
We at Palola Dental understand that having missing teeth can cause immense physical as well as social discomfort. As your Mililani and Waipahu dentist and dental team, we don't want you to suffer because of missing teeth, which is why we strive to offer the best in high-quality restorative dentistry services. Our restorative dentistry provides us with many options that are capable of helping restore teeth in addition to returning functionality and beauty to a person's smile.
Among the restorative dentistry services we provide are: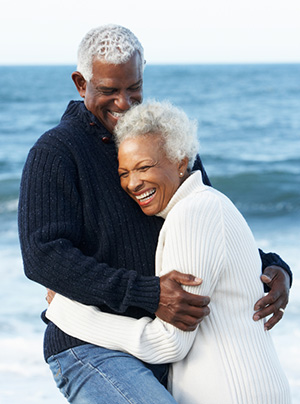 Dentures | For patients who have lost most, or even all of their teeth dentures are usually the best option. At Hurtado and Palola Dental we offer several denture options depending upon your need and budget which our team are happy to guide you through so that you can be sure you are finding the best solution for you. Our denture options include traditional, custom-made dentures, implant supported dentures, and All-on-4 implant supported dentures that are designed to be completed in as little as 24 hours!
Dental Bridges | In many cases our team can help you fill in a gap caused by missing teeth using a dental bridge. A dental bridge is a dental device designed to fit between two teeth, and can be made to be removable or permanent. Typically, a dental bridge is anchored on both sides by beautiful porcelain crowns and is made to not only add beauty to your smile but functionality too.
Dental Implant Restorations | If you have a dental implant that you are using to replace a missing tooth, our team is skilled in dental implant restorations. What this means is that after your dental implant has been placed and you have had time to heal, our team can then place a beautiful porcelain crown or other dental apparatus safely and securely on your dental implant so that you can get your smile back on track.
Visit Your Cosmetic Dentist in Mililani and Waipahu!
If you'd like to schedule an appointment with your family dentist in Waipahu and Mililani, feel free to give us a call at (808) 678-3000. Alternatively, you can fill out our online appointment request form to schedule a visit through our website. We can't wait to see you and provide you with the best in restorative dentistry!