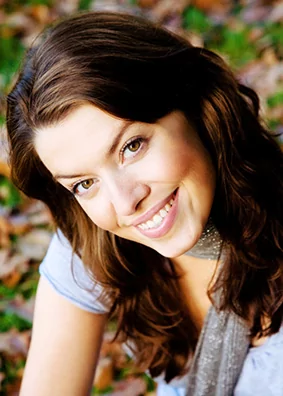 In search of a cosmetic dentist? Palola Dental in the Waipahu and Mililani area will work hard to take care of you. We take pride in transforming our patients' smiles to look beautiful and stunning.
Dr. Jaclyn Palola, our skilled dentist, provides a variety of cosmetic dental treatments so you can have a fabulous smile again! Take a look at how the cosmetic treatment of dental veneers can help you.
What Are Dental Veneers?
Dental veneers are made of a thin, porcelain shell custom-made to fit over your front teeth. The veneers are permanently bonded after a thin layer of tooth enamel is removed. Dental veneers are an ideal treatment for patients with any flaws in a tooth, masking the imperfection while blending with your natural teeth. Veneers have proven to safe and effective, and will instantly turn renew your beautiful smile.
What Can Veneers Be Used For?
A chipped tooth can draw unwanted attention to the flaw in your smile. Our team can place a dental veneer to change the look of any chipped teeth, creating a full and stunning smile.
When a tooth is broken for any reason it becomes less functional and will change the look of your smile. With a dental veneer, the tooth is instantly fixed and your smile will be beautiful again.
If you only have a few discolored or stained teeth, whitening all of your teeth may seem like too much. Dental veneers, on the other hand, can repair a small number of teeth without the process of teeth whitening.
Occasionally the gap between two teeth for some patients is wider than normal. With dental veneers, the gap will disappear behind your beautiful new smile!
When just one or two teeth are misaligned or crooked, braces might feel excessive. Our team can give you a straight smile by bonding dental veneers to your natural teeth, giving you an immediately stunning new smile!
Visit Your Cosmetic Dentist in Waipahu and Mililani!
If you have a minor flaw or two you think could be helped with a dental veneer treatment, we hope you'll come by our office for a consultation. To schedule an appointment with your Waipahu and Mililani family dentist, give us a call at (808) 678-3000, or fill out our online request form. We are excited to see you and help you get the beautiful smile you deserve!