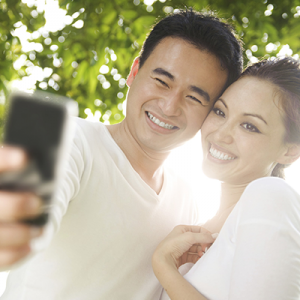 As your trusted Waipahu and Mililani, HI cosmetic dentistry, Palola Dental is committed to helping you acquire your ideal smile. This is why we offer an array of cosmetic dentistry services, from teeth whitening and veneers to Invisalign clear braces.
If you're self-conscious about crooked teeth, but don't like the idea of wearing metal braces for the next two years, we have a treatment option for you! With the leading-edge technology of Invisalign clear aligners, you can have straight teeth and a confident new smile without the inconveniences that come along with metal wires and brackets. Invisalign clear aligners use clear, durable plastic trays that are worn for at least 20 hours a day, and work to shift your teeth gradually, safely, and effectively.
The Convenience of Clear Braces from Invisalign
Invisalign clear aligners have a number of great benefits. Invisalign is clear and virtually invisible, so you can smile without feeling self-conscious ― your friends and colleagues will hardly notice you're even wearing clear braces! The clear aligner trays are removable and are taken out while eating and drinking, meaning you can continue eating the foods you love with no restrictions, and, in many cases, Invisalign is designed to straighten teeth in six to twelve months, meaning you can have straighter teeth in half the time!
Invisalign clear aligners also make maintaining oral hygiene during treatment more convenient. Have you ever seen someone try to floss with metal braces? Hygiene can be a hassle when working around brackets and wires. With Invisalign, you are able to continue brushing and flossing as normal, simply remove the clear aligners to clean your teeth, then put them back in when you're finished!
Getting Started with Invisalign
When getting started with clear braces from Invisalign, you will visit your Waipahu cosmetic dentist at Palola Dental for an initial consultation before we take a digital mold of your teeth. The clear aligners are designed just for you and must be replaced every few weeks to keep your teeth moving in the right direction. Wear the aligners day and night, except for when you eat, drink, or brush and floss your teeth. Follow these simple guidelines, and a straight, stunning smile is just around the corner!
Contact Your Waipahu & Mililani, HI Invisalign Provider
Palola Dental is so excited to offer our patients clear braces from Invisalign in order to give them healthy, confident smiles! Are you interested in having straighter, healthier teeth or simply have questions about Invisalign clear aligners? Please don't hesitate to contact us today! Or, if you're ready to get started, simply schedule your visit with our simple online appointment request form. We look forward to hearing from you!