Invisalign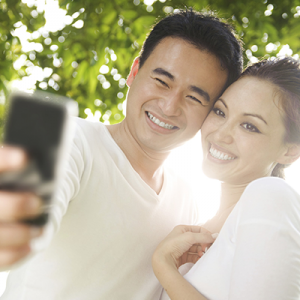 If you have ever wanted to have straighter teeth, but the thought of having braces for around two years does not appeal to you, we understand. Many adult patients do not have the straight teeth they would like, and have continued to suffer because they have not felt they have an alternative to traditional braces that is viable.
Now, thanks to fantastic advances in modern dental technology there is a traditional braces option that can help you have the straight teeth of your dreams without the inconvenience of wires and brackets. This wonderful teeth straightening solution is called Invisalign.
Invisalign uses special clear, highly durable plastic trays to gradually shift teeth over time safely and effectively. '
Using Invisalign has a number of benefits, including:
Time | Invisalign is designed to straighten teeth in many cases in as little as six months to a year. Compared to traditional braces where treatment can often take two years, Invisalign is a much quicker solution!
Appearance | Invisalign is made of a highly durable, clear plastic that appears virtually invisible. This means you don't have to worry about people noticing you're straightening your teeth–most people won't be able to tell!
Convenience | Invisalign aligner trays are removable, which makes them a convenient straightening solution for those looking to keep eating the foods they love and enjoying social events. If you want to eat, or would rather have your straightening trays out during an event, it is as simple as removing your aligner trays and putting them in again after the event is over!
Hygiene | Traditional braces usually have a number of special hygiene requirements that can both be time consuming and inconvenient. Invisalign allows you to keep taking care of your teeth as normal–cleaning your teeth is as simple as taking out your aligner trays, cleaning your teeth, and putting them back in again!
We are thrilled to be able to offer Invisalign as a teeth straightening option to our patients, and cannot wait to help you have the smile of your dreams. Have questions for us about Invisalign? Contact us today!