Root Canals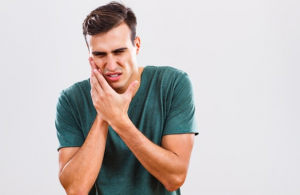 Palola Dental is proud to offer all the necessary dental treatments to help make sure that your mouth is as healthy as can be. As your general and cosmetic dentist in Mililani and Waipahu, Dr. Jaclyn Palola along with the rest of the dental team can offer you a comprehensive selection of dentistry services, from routine to complex, all in the pursuit of oral wellness! One such treatment that we can provide for you is our root canal treatment.
What Are Root Canals?
Root canals, also known as endodontics, are specialized procedures that are used to treat problems dealing with a tooth's soft pulp tissue. The soft pulp tissue consists of blood vessels, connective tissues, and nerve cells. Because of this, you'll sometimes feel pain when this tissue is damaged. If there's inflammation or an infection with the soft pulp tissue, you may need a root canal to save the tooth.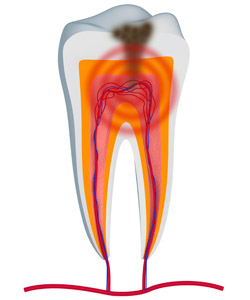 Signs You May Need a Root Canal
There are several noticeable signs that may indicate that you need a root canal. These include:
Constant Toothaches – If you have a persistent or severe toothache, that's usually a sign that your tooth is battling an infection. A root canal can be used to relieve these toothaches and improve your oral health.
Abscesses – Abscesses, which are bumps on the gums, are strong signs that there's an infection in a tooth. Getting a root canal will help remove them and make your teeth healthy again.
Extreme Sensitivity – While tooth sensitivity doesn't necessarily mean that you have an infected tooth, this symptom in combination with any other symptoms will make it very likely that you have a tooth infection. Like with the previous signs, getting a root canal will typically clear away this problem.
Swelling Around the Teeth – If you have swelling around the teeth that's accompanied with any of the other symptoms, there's a good chance that your tooth is struggling with an infection that will end up requiring a root canal.
If you notice any of these signs, we recommend visiting your family dentist in Waipahu and Mililani to see if you'll need a root canal.
About Our Root Canal Treatment
During our root canal treatment, your Mililani and Waipahu dentist and dental team will work carefully to remove the infected tissue inside of your tooth. After the infection and decay is gone, we'll then clean the tooth and seal it off to help prevent any further decay. For most teeth that have undergone root canal treatment, they'll need a porcelain crown to protect it and provide functionality in the long term. The crowns that we use are completely natural and lifelike – they'll not only keep your teeth safe and healthy, but they'll amplify the beauty of your smile as well!
Contact Your Cosmetic Dentist in Mililani and Waipahu!
If you have any further questions about root canals, please don't hesitate to contact us and let us know. If you'd like to schedule a visit with your Mililani and Waipahu dentist, feel free to fill out our online appointment request form. We can't wait to hear from you and help keep your mouth as healthy as possible!