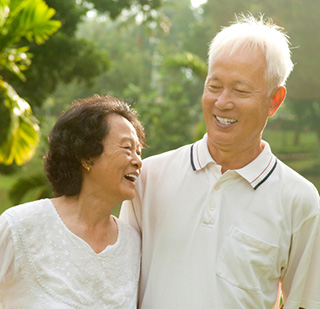 Restorative Dentistry in Waipahu, HI
At Palola Dental, we believe everyone deserves to feel proud of their smile. That's why we strive to offer comprehensive dental care to patients throughout the greater Waipahu, HI area, working closely with patients to design a treatment plan that fits into their lifestyle. At our practice, we place a focus on preventive dentistry, but we also offer comprehensive restorative dental care to patients who need to repair their smile. And if you're ready to achieve a beautiful, complete new smile, dentures can help.
What Are Dentures?
Dentures are appliances designed to replace missing teeth, and while it's one of the oldest solutions for replacing missing teeth, it's still one of the best. We can use dentures to replace all of your teeth or partial sections of your smile, and we offer both removable and permanent dentures. Modern dentures are comfortable, hold their position well, and give the appearance of a natural, healthy smile.
What Different Kinds of Dentures Are Available?
At our practice, we're proud to offer a number of options for replacing your teeth with dentures. Your Waipahu dentist will work with you to decide which form of dentures is best for your specific case:
Traditional Dentures: Traditional dentures use a custom-made appliance that recreates your natural smile, which is then held in place on the gums using a special dental adhesive. Dentures are made specifically to fit your smile and your mouth, ensuring you get the best fit and functionality possible.
Implant-Supported Dentures: For an even sturdier option, we can use dental implants, which are small titanium rods implanted in the jaw, to support your dentures. This provides a secure, permanent mount for your denture to prevent sliding and shifting while also limiting bone loss.
All-On-4: Thanks to advances in implant technology, we can now offer a treatment that uses just 4 dental implants to support your bottom and top dentures, making for a simpler and more convenient treatment process while still retaining the benefits of permanent dentures.
Contact Palola Dental Today!
Dentures are still one of the best options for replacing missing teeth, and new options like implant-supported dentures allow us to deliver higher quality treatment than ever. Want to find out if dentures are right for you? We'd love to help. Contact us today to learn more about dentures and see how they can help you reclaim your beautiful, healthy smile. We can't wait to hear from you!