Dentures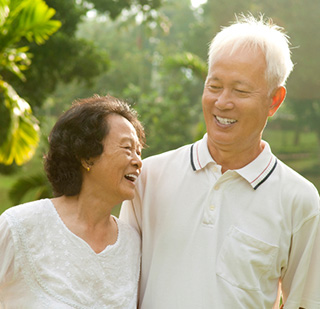 If you have lost all or many of your teeth, you understand what a real tragedy tooth loss can be. After all, if you are missing your teeth it increases the difficulty of eating dramatically, changes how you are able to speak, and can have serious social and emotional side effects.
At Hurtado and Palola Dental we do not want our patients to have to suffer from the effects of tooth loss. Because of this we offer a number of different treatments to help our patients with missing teeth, and one of the very best options in many cases is dentures.
Dentures are a proven form of dental technology that can be used to help patients with tooth loss, and provide an excellent way to restore functionality and beauty.
At Hurtado and Palola Dental we have several denture options including:
Traditional dentures | Traditional dentures remain a popular option for many patients because of their versatility and restorative qualities. At Hurtado and Palola Dental our traditional dentures custom-made for each patient who requests them, helping us to ensure outstanding functionality, fit, and appearance.
Implant supported dentures | Dental implants are metal posts that are anchored in the jaw, that effectively act like tooth roots, providing support for dental devices and your jaw. Using dental implants, we can secure a permanent denture solution that will not slip, click, among other issues associated with traditional denture apparatus.
All-on-4 | All-on-4 is a new form of implant supported dentures that is made to be completed quickly, allowing patients to get back to normal routines quicker! In as little as 24 hours and a couple of visits, implants can be placed by a specialist and a new implant supported denture can securely and permanently attached.
We are proud to be able to offer all of these denture options and even more services to our patients who suffer from tooth loss. Have more questions for us about these treatments? Contact our team today!