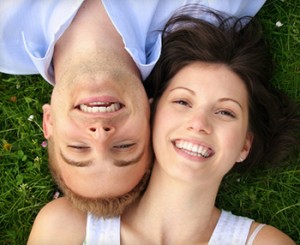 The new year has come and that typically means that it's a time to make changes to better your life. Through New Year's resolutions, it seems like just about everyone has made (or has attempted to make, at least) positive changes to their lives, whether it's losing weight, exercising more, slacking off less, or one of a million other things. As your Waipahu and Mililani dentist and dental team, we at Palola Dental want to suggest making improving your smile one of these positive changes this year. A great smile can bring so many terrific benefits and with the help of our cosmetic dentistry services, we can help you attain an even more beautiful smile in no time!
Why You Should Consider Cosmetic Dentistry
While you may associate cosmetic dentistry with giving a person a better-looking smile (which is true), you may not be aware of the immense amount of other benefits that cosmetic dentistry can provide. A person who doesn't like the way that his or her smile looks may end up subconsciously holding up a hand to hide it or even stifle a laugh for fear of showing any teeth. However, with a healthy and attractive smile, you'll never be afraid to laugh and show your true self around others. Additionally, having a beautiful smile can also lead to both social and professional advantages as well. A smile is one of the first things that other people notice about you and when your teeth are looking wonderful, others will typically respond better to you. Sure, it may be incredibly shallow of them, but it's still the absolute truth!
What We Can Do for You
By coming to visit your cosmetic dentist in Waipahu and Mililani, we'll be able to provide you with a wide variety of treatment options to help give you the smile that you've always been desiring. Just a sample of the services that we can offer you are as follows:
Visit Your Cosmetic Dentist in Waipahu and Mililani!
If you're interested in any of these wonderful services that your Mililani and Waipahu dentist can offer you, we invite you to schedule an appointment with us. To do so, feel free to give us a call at (808) 678-3000 or fill out our appointment request form. We're looking forward to seeing you and giving you a more beautiful smile!