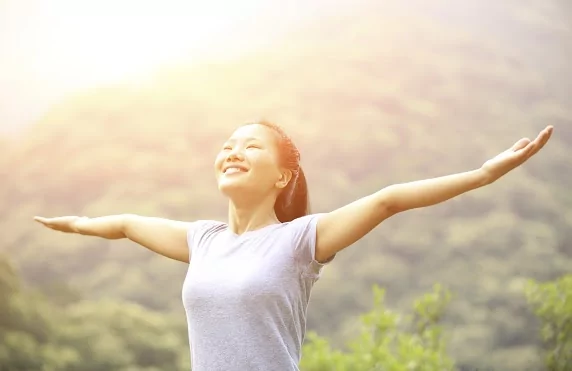 The New Year is just around the corner, and we know people all over the islands are preparing their New Year's resolutions list to start 2020 off on the right foot. While health is often a central subject for New Year's resolutions, there's one aspect of health that often gets forgotten: your smile! At Palola Dental, our mission is to help people throughout Waipahu, HI and the surrounding areas achieve beautiful new smiles through quality dental treatment, so here are our recommendations on oral healthcare resolutions for the new year.
The Best New Year's Resolutions for Oral Health
Give yourself the gift of a healthier, more beautiful smile in 2020. These New Year's resolutions will help you achieve your best smile yet in the coming year:
Schedule Your Dental Check-Ups Now: Visiting your dentist for a check-up every 6 months is a vital part of maintaining a healthy smile. So why not get a head start? Schedule your two dental check-ups for 2020 now to help ensure you get them both done in the new year!
Reorder Your Oral Hygiene: Even though we all know that flossing is foundational to a healthy smile, it's easy to skip flossing more often than we'd like to admit. This year, try switching up the order and flossing before you brush your teeth. There's not really a difference from an oral health perspective, but many people find they skip less when flossing comes first.
Pick Up a Mouthwash: An antiseptic fluoride mouthwash is a great way to bolster your oral health. It's not a replacement for brushing or flossing, but it's an awesome way to supplement your routine!
Quit Soda: Sugary, acidic soda is one of the most powerful drivers of tooth decay, so if you really want a better smile in 2020, replacing soda with water is a great way to get there.
Schedule a Consultation with Your Waipahu Dentist
We hope these resolutions make it a little easier for you to take great care of your smile in 2020, and as always, we're here to help as well. Feel free to contact us if you have more questions about how to take better care of your smile in the new year, or simply request an appointment online if you'd like to come in for a check-up. We can't wait to hear from you, and we're excited to help you achieve your dream smile in the new year!